Calendar of Events
For meeting inquiries, contact Conference Manager, Terry Tabor at
(202) 393-2427 or ttabor@cgcs.org
Bilingual, Immigrant and Refugee Education Directors Meeting
May 15-18
Westin Michigan Avenue
Chicago, IL
Click
here
to download registration brochure • Click

here

to register online



Click here to download conference agenda (access conference presentations as provided)
Click here for conference materials titled: Refugee Resettlement in the U.S.
Click
here
to make hotel reservations. All attendees must make their own hotel reservations.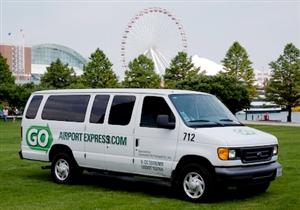 GO Airport Express
offers airport
shuttle services between Chicago area locations and O'Hare and Midway Airports. Efficient, safe, and economical airport shuttles depart from O'Hare and Midway Airports every 15 minutes for Chicago downtown and many suburban locations. Ground transportation is arranged by making a reservation.
Please Click Here
to make your airport shuttle reservation/s, or call 1-800-284-3826 and use your

10%
discount code: "CGCS" (all one word).
Aligning Anthologies for the Secondary Grades: Writing Text Based Questions and Tasks Using Your Existing Materials
May 21-23, 2013
Doubletree by Hilton Birmingham
To download the registration form click here
.
To download conference agenda click here
.
Chief Information Officers Meeting
June 4-7, 2013
Las Vegas, NV
Click here to download registration brochure • Click

here

to register online
Click here to download conference agenda

Public Relations Executives Meeting
July 5-7, 2013
Click here to download registration brochure
Curriculum & Research Directors' Meeting
July 17-20, 2013
Click here
to download registration brochure • Click here
to register online • Click here to fill out the application for the 2013 Curriculum Leadership Award
Executive Committee Meeting
July 19-20, 2013
Chief Financial Officers Conference
September 24-27, 2013
Hotel Palomar Dallas - A Kimpton Hotel
Annual Fall Conference
October 30-November 3, 2013